20th Anniversary Celebration and New Product Launch
On May 31, many people spent an unforgettable night in Huaqing
Because yesterday was Huaqing's 20th birthday!
It was a day spent by more than 600 guests!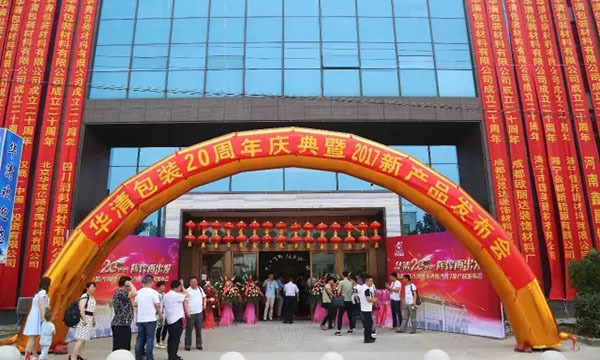 The hot weather can't stop everyone's joy,
At 3 p.m., the sign-in counter for the 20th anniversary of Huaqing was already crowded with people.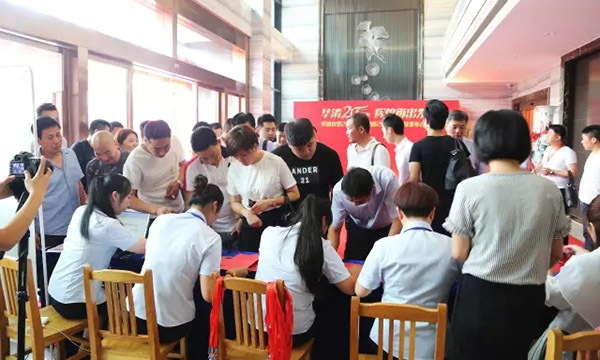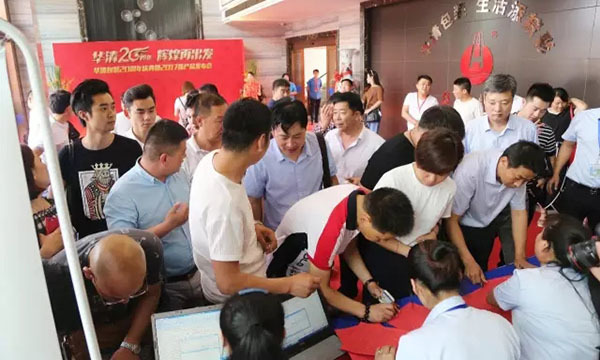 Every customer came to our Huaqing with sincere wishes,
Take a group photo in front of the signature wall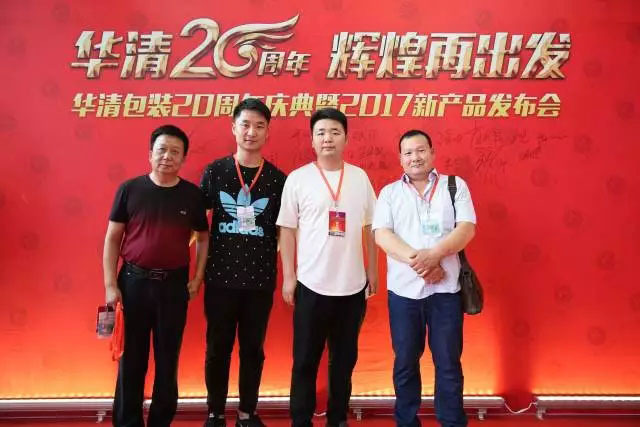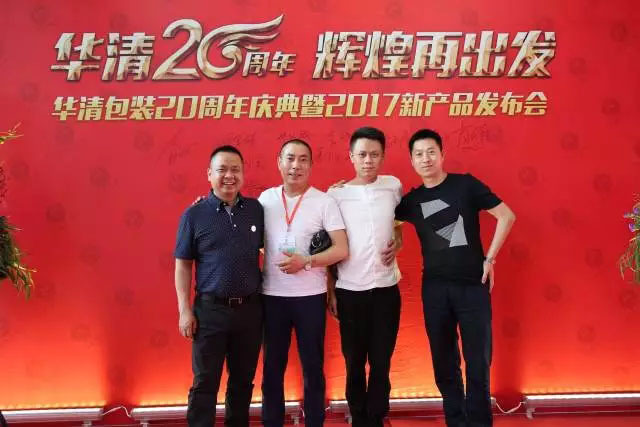 Afterwards, some customers visited Huaqing's ceiling film exhibition hall
Customers are full of praise for Huaqing's products,
Have a lively discussion together.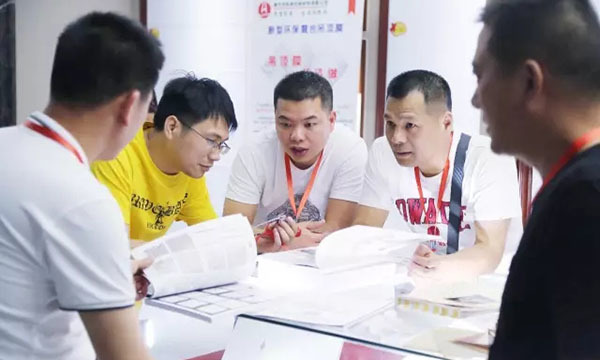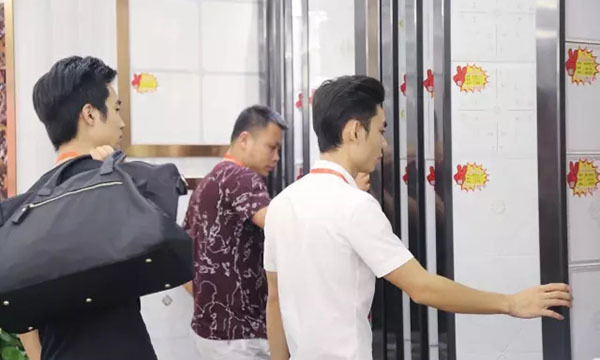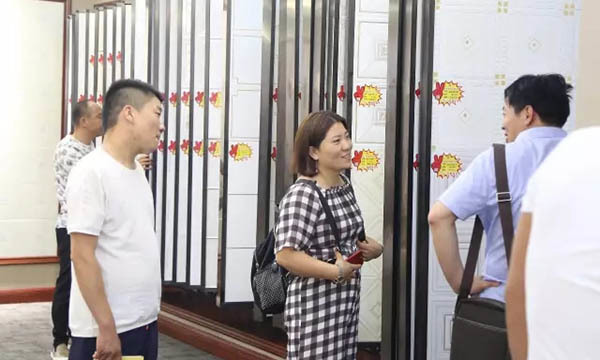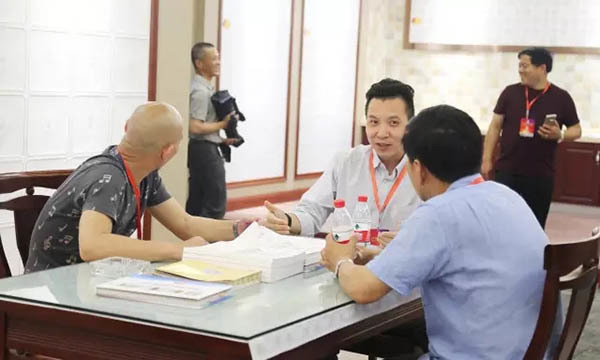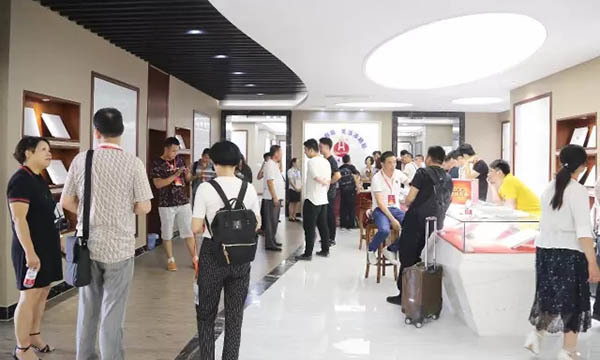 The main event always comes last, the sky is getting dark,
The guests walked the red carpet,
Looking back on the history and corporate culture of Huaqing in the past 20 years,
Come to the celebration venue together.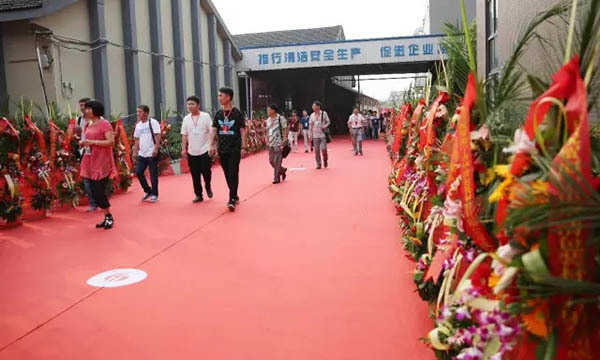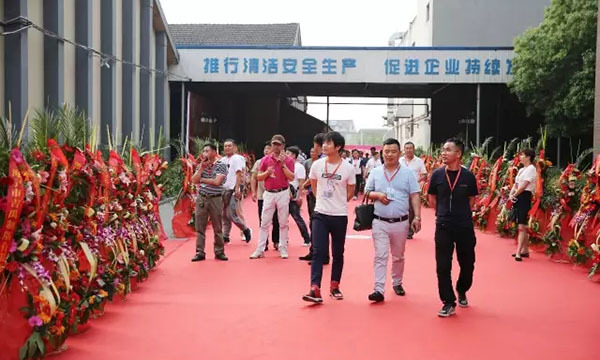 The content of the Huaqing 20th anniversary celebration can be described as rich and colorful.
Mr. Xu's speech, new product release, lucky draw, small game to grab red envelopes...

Chairman Mr. Xu Jianqing delivered a speech

As the head of Huaqing, Mr. Xu Jianqing expressed his most sincere thanks to every guest who came. Mr. Xu said that 20 years may be just a short moment for a century-old enterprise, but for Huaqing, It's a real struggle.

Yes, Huaqing has come for 20 years, and it is full of the sweat and wisdom of all Huaqing people, the efforts of all Huaqing people and the support of every guest to have Huaqing today.
Gold customers come to the stage to receive the award

In order to thank customers for their support of Huaqing, we have selected 11 customer representatives to share with us the honor and achievements of Huaqing over the past 20 years.

Gold customer representative

Shanghai Yuansheng Food Co., Ltd.
Zhejiang Jiashi Food Co., Ltd.
Shanghai Kangyun Food Co., Ltd.
Chengdu Hongjingda Decoration Materials Co., Ltd.
Chengdu Oulida Decoration Material Factory
Beijing Huabao Yilu Metal Materials Co., Ltd.
Haining Jindu New Energy Co., Ltd.
Haining Gome Building Materials Co., Ltd.
Haining Hengji New Materials Co., Ltd.
Zhengding County Feilepu Aluminum Ceiling Factory
Shanghai Shengfeng Building Materials Technology Co., Ltd.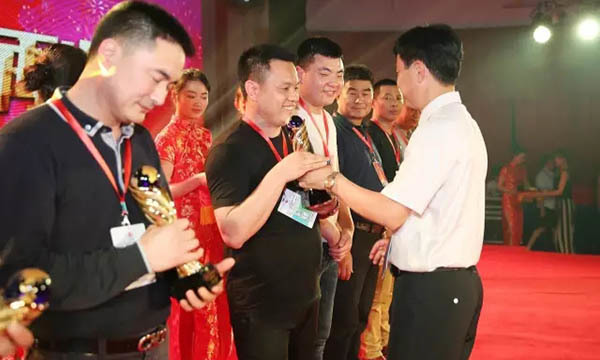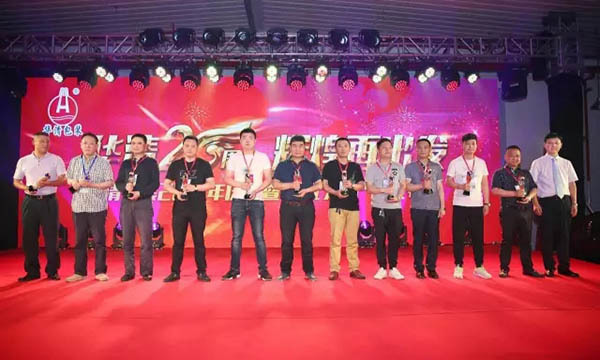 Of course, all of Huaqing's customers are the strongest forces behind us. With your support, Huaqing is what it is today.

New Product Launch

The highlight of this celebration is the release of Huaxin products. As the guests and chairman Mr. Xu Jianqing put their hands on the starter ball, our new product launch officially started!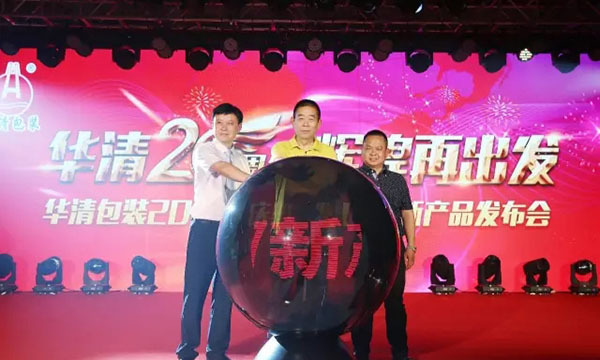 At this new product launch conference, we released ten series of new environmentally friendly composite ceiling film products, including mirror series, laser series, roller coating series, and UV series. Once these series of products were launched, they attracted everyone's attention.

On-site raffle

In addition to the new product release, the most exciting part is the lucky draw. This time we have prepared two red iPhone 7s, 30 German brand cooking machines, and 30 588 yuan cash red envelopes!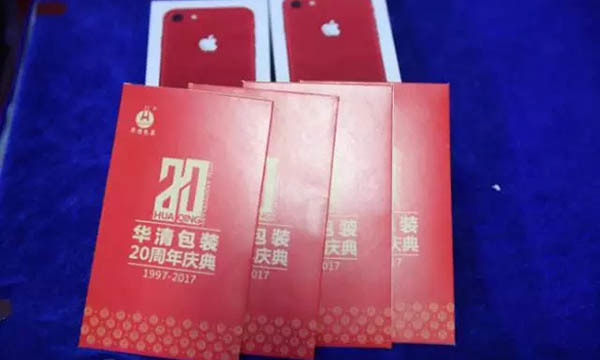 两位幸运的客户获得了我们的大奖红色iPhone 7!
Huaqing Family Banquet

Then, 600 guests gathered together,
Taste the Huaqing Family Banquet and enjoy the wonderful program!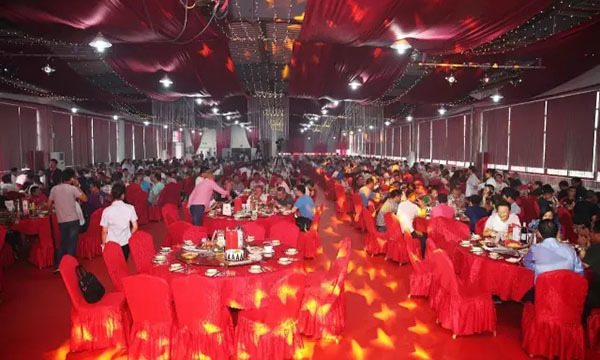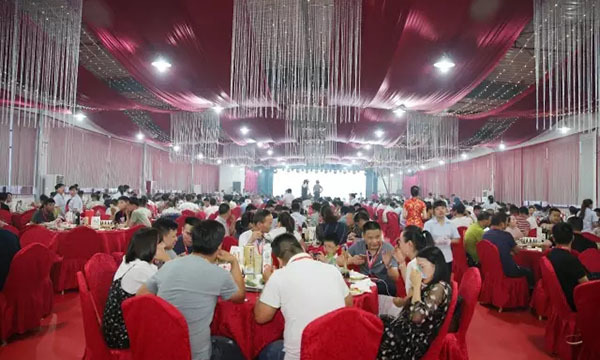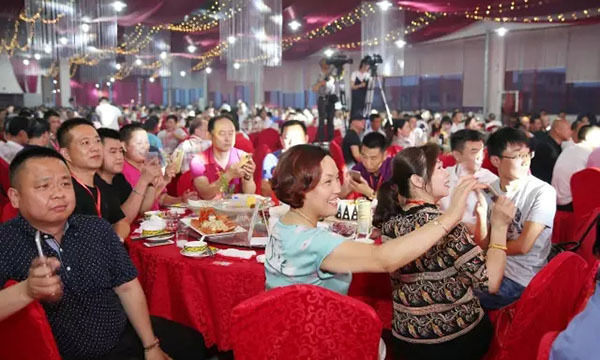 Although Huaqing's birthday celebration has ended,
But our order fair is still going on!
From June 1st to 3rd, Huaqing Packaging 2017 New Product Order Fair will continue to be held here.
Order rebate draw prizes, welcome everyone to come and participate.
Zhejiang Huaqing Packaging Materials Co., Ltd.
Address: No. 8 Jianshe Road, Xieqiao Town, Haining City, Zhejiang Province, China
Postcode: 314406
Telephone:0086-573-87076788 87718869
Fax:0086-573-87076798
post code:master@huaqingbz.com